1.How can we get a Faerie Quest
Faeries Quest used to be obtained by going to the faerie quest in Faerieland.
Now Faeries can only be gotten by random events some more frequent than others.
2.What is the purpose of faeries in neopia?
Faeries help neopians like us get fast and easy training, a free meal for our pets and even a paint job!
3.How do you complete a Faerie Quest?
To complete a Faerie quest you need to get the item that the faerie "lost".
The Faeries have cut off the easiest way to buy items: (The Shop Wizard)
Which leaves you with 4 options:
Trading Post

Auctions

Quest Board

DZ shop wiz searcher
4.Is it worth it Pricewise and timewise to complete a quest?
Simply Yes the items that Faeries ask for rang from 1k-10k so basically even if a faerie ask you for a item worth 7k about the price of a codestone it still saves you time and a extra stat.
5.What can we Benefit from these Faeries and what do they ask in reurn?
This is simply explained below: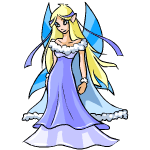 The Air Faerie:
She will ask for Grooming items
and will reward you with 2 agility points.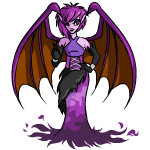 The Dark Faerie:
She will ask for Toy items
and will reward you with 2 endurance points.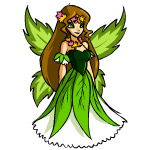 The Earth Faerie:
She will ask for Grooming items
and will reward you by restoring the hitpoints of one of your pets, feeding that same pet, and making it gain one pound in weight.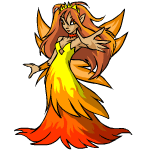 The Fire Faerie:
She will ask for Clothing items
and will reward you with 2 strength points.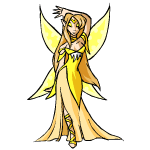 The Light Faerie:
She will ask for Trading Card items
and will reward you with 1 level.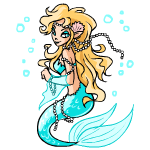 The Water Faerie:
She will ask for Book items
and will reward you with 2 defence points.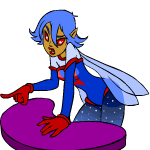 The Space Faerie:
She will ask for various items
and will reward you with 4 levels.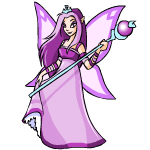 The Faerie Queen:
She will ask for Various items.
and will reward you with 1 level, 3 hitpoints and 3 strength points for one of your pets.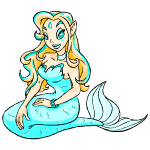 The Fountain Faerie:
The Fountain Faerie can ask for various items that is r94-98.
The Fountain Faerie will give you access to the Rainbow Fountain as a reward for completing her quest. If you can access the rainbow fountain you can give your active pet a paint job. However, some colors are not available: (Royal, Msp, Sponge and Robot.)
6.
Earth Faerie Quests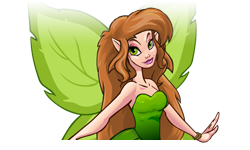 The earth faerie will ask you for a MAGIC item to complete her quest. Completion of her quest will: a) increase your active pet's weight by one pound, b) make your active pet bloated, c) restore your active's lost hit points And grant your active pet +2 str, +2 def OR +2 mov.

You can buy these items here:
http://www.neopets.com/objects.phtml…hop&obj_type=2
Items She Asks For By Rarity
r20
 Healing Potion I
r30
 Healing Potion II
r40
 Healing Potion III
r46
 Fire Jug, Nanka Bottle
r50
 Healing Potion IV
r53
 Steam Jug, Stream of Light
r57
 Starlight Potion
r60
 Healing Potion V, Magic Vial
r65
 Lime Elixir, Nova
r68
 Tears of the Water Faerie
Air Faerie Quests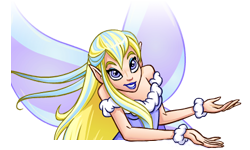 The air faerie will ask you for a GROOMING item to complete her quest. Completion of her quest will grant your ACTIVE pet +2 movement.
You can buy these items here:
http://www.neopets.com/objects.phtml…hop&obj_type=5
Items She Asks For By Rarity
r10 Towel
r15 Bar of Soap
r20 Mint Flavoured Toothpaste, Shampoo
r24 Brown Eye Shadow
r25 Blue Toothbrush, Peophin Shampoo, Purple Eye Shadow, Sky Blue Eye Shadow
r26 Gold Eye Shadow, Midnight Eye Shadow
r28 Peophin Fragrant Soap
r30 Blue Lipstick, Green Eye Shadow, Peophin Mane Brush, Pink Blush, Red Blush, Red Lipstick, Tan Blush, Yellow Toothbrush
r34 Pink Toothbrush
r35 Green Lipstick, Green Short Hair Brush, Purple Toothbrush, Red Short Hair Brush
r38 Black Lipstick, Dark Red Lipstick
r40 Black Mirror, Dental Floss, Hairspray, Peppermint Toothpaste, Red Nail Varnish
r45 Blue Mouth Wash, Conditioner, Green Long Hair Brush
r50 Black Nail Varnish, Blue Floss Pick, Green Mirror, Green Mouth Wash, Perfume, Pink Lipstick, Purple Nail Varnish, Red Mirror, Yellow Glittery Brush
r55 Deluxe Blue Toothbrush, Deluxe Pink Toothbrush, Strawberry Toothpaste
r60 Blue Long Hair Brush, Blue Nail Varnish, Factor 15 Sun Tan Lotion, Green Glittery Brush, Icy Tissues, Kougra Shining Soap, Two in One Hair Care
r62 Blue Eyrie Hair Brush, Strawberry Lip Gloss
r63 Hypoallergenic Lip Gloss, Jetsam Toothbrush
r64 Chokato Lotion, Eyrie Golden Hand Mirror, Foaming Hand Soap, Rose Scented Soap, Tanizard Comb, Twirly Fruit Lip Gloss
r65 Black Eye Liner, Chartreuse Puffs Soap, Chocolate Lip Gloss, Chokato Lip Gloss, Compact Keychain, Corn Silk Shampoo, Factor 30 Sun Tan Lotion, Gold Glittery Soap, Golden Altador Brush, Golden Hair Brush, Golden Tooth, Honeysuckle Soap, JubJub Bubble Bath, Kougra Scratching Comb, Minty Acara Brush, Mushroom Moisturizer, Orange Mouthwash, Pirate Chapstick, Quiggle Powder, Sandy Bubble Bath, Silver Nail Clippers, Techo Liquid Soap, Transparent Rose Soap
r66 Acara Compact Blush, Black Eye Shadow, Chocolate Perfume, Cool Mint Toothpaste, Corn Brush, Disco Nail Clippers, Flouride Mouth Rinse, Grarrl Pumice, Green Glittery Soap, Hook Polish, Lavender Perfume, Mushroom Powder Puff, Perfume Keychain, Purple Frillix Soap, Quiggle Soap, Rose Scented Lotion, Sandy Body Wash
Snot Lotion, Sunkissed Altadorian Chapstick, Techo Lotion, Transparent Apple Soap, Tyrowbee Powder Puff
r67 Acara Hair Ties, Chocolate Shampoo, Corn Silk Conditioner, Darigan Hand Mirror, Draik Claw Back Scratcher, Exfoliating Sand Soap, Golden Compact of Altador, Herbal Shampoo, Invisible Nail Clippers, Kiko Pumice, Meerca Toy Surprise Soap, Mushroom Soap, Pegleg Wax, Pink Glittery Soap, Pitch Black Lipstick, Pretzel Brush, Pumpkin Lip Gloss, Quiggle Toothbrush, Spectral Flower Soap, Techo Nail Clippers, Transparent Berry Soap, Voidberry-Scented Bath Salt
r68 Acaras Waterproof Lotion, Chocolate Soap, Corn Powder, Darigan Foamy Soap, Eye Shadow Keychain, Golden Altadorian Lotion, Guitar Comb, JubJub Cotton Swab, Mushroom Toothpaste, Pink Nail Clippers, Pirate Pomade, Pretzel Compact, Pumpkin Spice Soap, Purple Glittery Soap, Quiggle Toothpaste, Raspberry-Scented Bath Salt, Sandy Toothpaste, Squeezy Toothbrush, Starry Toothbrush, Super Shiny Shampoo, Techo Toothpaste, Transparent Lemon Soap, Tropical Flower Plant Soap, Tweezers, White Face Powder
r69 Lipstick Keychain, Millipod Powder, Ona Comb, Winter Mirror

Fire Faerie Quests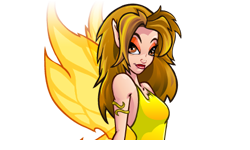 The fire faerie will ask you for a CLOTHING item to complete her quest. Completion of her quest will increase your active pet's strength by +2.
You can buy these items here:
http://www.neopets.com/objects.phtml…hop&obj_type=4
Items She Asks For By Rarity
r20 
Scarf
r40
 Blue Bandana, Bow Tie, Eyrie Sweater, Flotsam Sweater, Mynci T-Shirt
r45
 Black Jewelled Collar, Jewelled Collar
r50
 Cool Shades, Pumpkin Lid Hat
r55
 Blue Satin Collar, Sun Hat
r56
 Wellington Boots
r60
 Red Satin Collar, Usukicon Y9 Attendee Badge
r65
 Brown Winter Scarf, Red Pirate Socks, Tiny Umbrella, Woollen Cap
r66
 Pink Tiara, Torn White Gym Socks
r67
 Blue Wocky Costume, Horned Hat, Torn Pink Gym Socks
r68
 Embers Boots, Fancy Black Belt, Flower Purse, Janitor Bucket, Plain Black Sunglasses, Torn Rainbow Gym Socks, Woollen Scarf
r69
 Tin Foil Hat, Torn Fire Gym Socks

Water Faerie Quests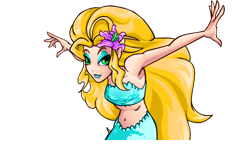 NOT TO BE CONFUSED WITH: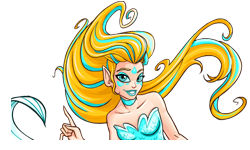 The Rainbow Fountain Faerie
The water faerie will ask you for a BOOK to complete her quest. Completion of her quest will increase your active pet's defense by +1.
You can buy these items here:
http://www.neopets.com/objects.phtml…hop&obj_type=7
Items She Asks For By Rarity
r25 Neopian Encyclopedia A – E
r30 Dance Away, Feeding Lupes, Neopian Encyclopedia U – Z, Scaredy Acara
r32 Blumaroo Guide To Dancing, Feed Koi, The Angry Chomby, The Art Of Cybunnies
r34 Keeping Peophin
r35 Big Foot the JubJub, Healing Koi, Neopian Encyclopedia K – O, Neopian Encyclopedia P – T, Purple Power, Raising Young Kau
r37 JubJub Roll!
r38 Koi Owners Manual
r39 All You Need to Know About Your JubJub
r40 A Tale of Two Lupes, Algebra, All About Light Faeries, Blumaroo Love Stories, Cybunny Financing, Drawing Kiko, Inside the Mind of a Lupe, JubJub Manual, Kaus Guide to Better Grazing, Kiko – Fu, Neopian Encyclopedia F – J, Oopsy Daisy, Radio Active Pteri Part 1, The Great Chomby, The Happy Blumaroo, Train Koi, When Your Meercas Hurt
r42 JubJubs Day
r44 Confident Kyrii
r45 Cybunny Down, Forever Ferny, Grarrl Power, How to Make A Pteri Plush Doll, Im Not Angry, Kau Pies, Kiko Care, Koi Tales, Poetry For Peophins, The Chomby Fight, The Mighty Blumaroo, Training Your Moehog, Wonderful World of Gardening
r48 Guide to Lupes, Sad Peophin Stories, Sinister Skeith, Top Tuskaninnys
r49 All About Air Faeries, Ultimate Wocky Manual, Unique Unis
r50 A is for Aisha, Acaras in History, Baby Moehog Stories, Brainy Blumaroos, Caring For Peophins, Dancing Wockys, Gourmet Cooking For Your Pet, Green!, Grundo Food, How To Catch A Cybunny, Ixi Pop-Up Book, Kiko Food, Know Your Collectable Cards, Know Your Motes, Learn Social Skills, Nest Builders Manual, Pop-Up Zafara Book, Springy Gelert Book, The Grarrl Who Crushed Tyrannia, The Lonely Elephante, The Macho Kyrii, The Magic Paw, The Meercas Bad Day, Watch Out!
r52 Princess in Pink
r54 Quilting Made Easy
r55 Aisha Book, Blumaroo Dance Moves, Cybunny Colouring Book, Flotsam Swimming Lessons, How to be a Model, Kiko Encyclopedia, Kougra Tales, Robin Lupe, Shoyru Surprise, Sick Kyrii, Snow Days, Super-Cool Toy Magazine, The Unlucky Blumaroo, Usuki Collectors Guide
r56 A Grundo Christmas, Fashion with Denim, Sandcastles
r57 A Collectors Guide to Snowglobes, Bad Apples
r58 Gelert On Treasure Island, Snow Architecture
r59 Breakfast Treats, How to Fold Paper to Make It Look Like Stuff
r60 Baby Ixi Book, Baby Shoyru Book, Bori and the Rainy Day, Cooking For Kougras, Designer Food Book, Elephante Dreams, Faerie Tales, Feathered Friends, Gelert Dental Care, Gelert Paw Reading, Gnorbu Mane Care, Grarrl Comics, Grundo Ballet, How to Stay Fit, JubJub Pop-Up Book, Kacheek Book, Learn to Fly, Little book of puzzles, Loyal Lupes, My Favourite Food, Nimmo Combat Guide, Nimmo Gift Ideas, Potato Sack Fashions, Pretty Peophins, Quick Reference Dictionary, Quiggle Quotes, Quiggle Stunt Book, Robot Days, Sarahs Guide To Neopia, Shoyru Songs, Squeaky Elephante Book, Terrific Acaras, The Bucket Book, The Grumpy Acara, The Lone Quiggle, The Lonely Grundo, The Mover
r61 Cooking with Corn, Offensive Mopping, Scorchio Book, The Eye of the Quiggle
r62 101 Calamari Recipes, Big Book of Dots, De-Slorg Your Farm, Gypsy Colouring Book, Mud Pies Dirt Cakes, Nimmos, Poems to Rot Your Heart, Quiggle Joke Book, The Little Book of Cheese, Uni Shoe Tales
r63 Dig it!, Gormball Skins, Quiggle Art Book
r64 101 Balloon Petpets, Baby Ruki Board Book, Counting Potatoes, Dotty Decorations, Gallion Dot to Dot, My 1st Shovel, Quiggle Work Out, The Angry Kau, The Gelert Diaries, Zafara Trivia
r65 A Fir Story, Bori Photo Album, Bubble Power, By the Seashore, Calendar Planner, Catch It If You Can, Connect the Dots, Crepe Recipes, Custom Doll Making, Cybunny Rules 101, Dont Bug Me, Drum Making for Drummers, From Egg to Feathers, Gnorbu Explorers, Gypsy Secrets, Heirloom Courgettes, History of Dirt, Home Surgery for Jetsams, Kikos Darkside, Little Wings Big Feet, Maps of Neopia, Mystery Island Paperback Book, Neopian Culture Flash Cards, Orange Mylife Journal, Quiggle Poetry, Scary Peophin Tales, Science Textbook, Speak Moehog, Techo Says – The Book, The Great Cybunny Theft, The Joys Of Shearing, The Ultimate Guide to Lucky Charms,The Yellow Lutari, Zafara Quests
r66 Acara Battle Book, Four Leaf Clovers – Fact or Fiction?, Glitter 101, My Garden Book, Rainy Day Activites, Shoyru Heroes, Spiky Tales, The Lost Kau
r67 Bass Line Fun, Candle Making, Care of Chias, Fire Pet Guide, How to Make Stationery, Kau Comics, Moehog Comic, Mops Throughout the Ages, Pteri Battle Manual, Spooky Stories, The Ixi Ghost Legend, Zafara Music
r68 1001 Yokes, Advanced Swimming, Battle!, Elusive Shenkuu Guide, Eyrie Style, Gormball Tips and Tricks, Grooming Your Faellie, Gypsy Dances, Haunted Diary, Knowing Moehogs, Krawks I Have Known, Mainly Mane Care, Painting Zafaras, Pop-Up Skeith, Pteri Games, Ruki the Explorer, Summertime Connect-the-Dots, The Complete Nail-Care Guide, The Kau Cookbook, The Legend of Count von Roo, Underwater Fish Recipes
r69 Candy Making, Cloudy Wocky Days, Corn Art, Courgette Collecting, Grarrl Picture Book, History Textbook, Maniacal Meercas, Mask Making, Slorg Care, Year 3 Calendar
Light Faerie Quests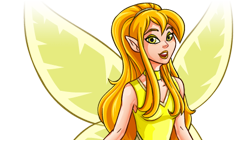 The light faerie will ask you for a COLLECTIBLE CARD to complete her quest. Completion of her quest will increase your active pet's level by +1. 
You can buy these items here:
http://www.neopets.com/objects.phtml…hop&obj_type=8
Items She Asks For By Rarity
Cards with a rarity of 30 to 39 will look like this:

r30
 Doirn, Nereid the Water Faerie
r31
 Goldwing, Guardian of Fire Magic, Lupe Warrior, M*ynci, Rollay Scaleback, Trapped, Zafara Rogue
r32 
Breadoch Big Foot, Flaming Wuzzle, Korabric, Kraag the Korbat Leader, Spectral Elemental
r33
 Erick, Gargoyle Troop, Quiggle Strongman, Rhiannon, Slychi the Skeith Invader
r34
 Arnie Hulltusk, Boraxis the Healer, Chimi Magi, Gors the Mighty, Malkus Vile, Undead Cybunny
r35
 Darien, Gorunda the Wise, Jeuru Stripedmane, Lhika Burrtail, Moogi, Quiggle Warlord, Sharpeye, Uggaroo, Uggsul, Venuquin
r36
 A Two Rings Crusader, Annual Gormball Championship, Desert Flower, Dreaming, Florg the Devourer, Geirrod Sternhoof, Neoquest Hero, Riyella, Uzarro
r37
 Li-sha, Lord Luparn, Lummock Sendent, Mokti, Two Rings Warlock
r38
 Berserker, Doctor, Ghartun The Grundo Commander, Morax Dorangis, Professor Agatha, Space Techo
r39
 Mr Irgo, Native Kyrii, Two Rings Archmagus, Uugbah Sharp Spear, Velvet Pimpernel
Cards with a rarity of 42 to 50 will look like this: 


r42 Captain Dread, Gali Yoj, Godfried the Good, Midas, Professor Chesterpot, Rayn Trueshot, Solar Fyre, Tyran Far
r43 Antikia Lighten, Flying Shoyru, Grundo Chef, Gutan Kai, Highland Chia, Moehawk
r44 Admiral Arvakis, Alabaster, Jannen, Meerca Menace, Psellia the Air Faerie, Temple Watchman
r45 Eleus Batrin, Fuhnah The Fire Faerie, Green Scale, Hagalugg, Kasuki Lu, Ryshiki, The Phantom, The Stuff Collectable Card, Undead Grundo Shopkeeper
r46 Aurora the Healer, Denethrir, Haiki-Lu, Kargrax the Defender, Usinda, Xantan the Foul
r47 Otona, Protector of the Seas, Ruali, Tyrela Softpaw
r48 Alhazad the Trader, Island Mystic, Rikti, Sir Cheekalot
r49 Flutter, Sarkif, Trrygdorr, Underwater Chef, Wrawk the Merciless, Xenia, Master Prankster
r50 Choras Tillie, Jelly Chia, Mrs. Prenderghast, Neopian Tank Patrol 45, Pomanna, Samuel No Eyes, Scorchio Mage, Sir Wockilan the Brave
Cards with a rarity of 51 to 60 will look like this: 


r51 Magnus the Torch, The Auction Genie, The Gate Keeper, Yes Boy Ice Cream
r52 Advisor Wessle, Fire Paw, Nadia the Peophin of Love, Ukkrah the Fire Grarrl, Uncle Tharg
r53 Plesio, Tehuti, Zafara Hero
r56 Frostburn the Chia, Grarrl Battlemaster, Liandra, Two Rings Wizard
r57 Jake the Explorer, Rock Beast, The Battle Faerie, The Tooth Faerie
r58 Glug Glug Jones, The Archmagus of Roo
r59 Hubert the Hot Dog Salesman, Lady Osiri, Leirobas
r60 Bacheek, Chiazilla
Cards with a rarity of 51 to 60 will look like this: 


r61 Feemix the Korbat Scout, Kalora the Kau, Pteri Knight, Ryshu, The Esophagor
r62 Chuffer Bob, Gog, Rhan Tyr, Shoonee
r63 King Coltzan III, Lavender, Zyrolon
r64 Myncha, The Fontaine Sisters, Zephiea Boltheart
r65 Kharlos, Lustra the Golden Peophin, Niten Hiroru
r66 Keergo, Luperus, Plains Aisha
r67 Count Von Roo, Grarrg, Senator Barca
r68 2 Gallon Hatz, Giant Grackle Bug, Korbats Lab Card, Kyruggi, Princess Fernypoo, Umma Bunga
r69 Chen-Ra Son of the Sun, Guardian of Shock Magic
Dark Faerie Quests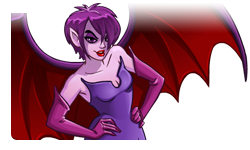 The Dark Faerie will ask you for a TOY to complete one of her quests. Completion of her quest will grant your ACTIVE pet +2 HP.
You can buy these items here:
http://www.neopets.com/objects.phtml…hop&obj_type=3
Items She Asks For By Rarity
r35 100 Percent Fake Uni mask, Gumball Machine
r40 Big n Bouncy Toy, Blue Nimmo Keyring, Orange Nimmo Keyring, Red Nimmo Keyring, Toy Train, Yellow Nimmo Keyring
r44 Blue Grundo Keyring
r45 Fuzzie Bear, Red Elephante Doll
r47 Blue Koi Keyring
r48 Blue Korbat Keyring
r49 Blue Kiko Keyring, Yellow Elephante Toy
r50 Blue Bouncy Ball, Green Bike, Yellow Kiko Squeeze Toy
r52 Stamp Flying Disc
r55 Baby Bori Balloon, Green Kiko Squeeze Toy, Jacks and Ball Set, Red Sandcastle Set, Reject Techo Toy
r56 Orange Bori Action Figure, Pile of Bones
r57 Bori Dart Game
r58 Bori Tennis Set, Stamp Puzzle
r59 Ghost Moehog Flying Disc, Stamp Bouncy Ball, Warf Yoyo
r60 Aisha Alien Goo Ball, Blue Bike, Blue Mynci Puppet, Bori Digging Action Figure, Fire Wocky Keyring, Green Usul Keyring, Happy Chia Mask, Luxury Bell, Old Box Fort, Present Blocks, Purple Skateboard, Red Kiko Squeeze Toy, Reject Cybunny Toy, Shenkuu Firecrackers, Silver Springy Toy, Smug Bug Figures, Super Duper Scooter, Tower-o-Boxes, Toy Sword
r61 Smug Bug Bank
r62 Aisha Pick-Up-Sticks, Chia Gnome Collectable Charm, Flying Lenny Mobile, Quiggle Squeeze Toy, Smug Bug Board Game, Toy Fruit Basket
r63 Aisha Dartboard, Chia Clown Ball, Five Leaf Clover, Pteri Ball, Red Grundo Keyring, Smug Bug Bouncy Ball, Wind Up Tonu
r64 Gelert Lantern, Kacheek Toy Drum, Maraquan Kyrii Squirt Toy, Sticky Techo, Yellow Zafara Slide Puzzle
r65 Aisha Pogo Stick, Aisha Punching Bag, Aisha Sock Puppet, Aisha Spinning Top, Altador Yoyo, Beach Volleyball, Blue Negg Goo, Blue Paper Glider, Blumaroo Top, Bouncy Zafara Toy, Cheeseroller Yo-Yo, Chia Superball, Cloud Jetsam Keyring, Courgette Ball, Cross-Stitch Skeith, Dancing Neocola Can, Day Dreaming Nimmo Gnome Balloon, Draik Squirt Toy, Faerie Dartboard, Fire Paper Yo-Yo, Flotsam Beach Ball, Fun In The Sun Quiguki, Grarrl Frisbee, Green Elephante Doll, Green Mynci Puppet, Green Vinyl Nimmo, Hissi In A Box, Kacheek Snowglobe, Kevin Gormball Action Figure, Kyrii Grooming Station, Lutari Squirt Toy, Magic Foam Balls, Meerca Gnome-in-the-box, Nimmo Gnome Collectable Charm, Pink Toy Blocks, Poogle Jacks, Red Koi Keyring, Sling Gun, Stone Paddleball Game, Sugar Doughnut Charm, Virtupets Balloon, Wind Up Faellie, Yellow Paint Brush Collectable Charm
r66 Altador Paddleball, Big Sling Gun, Blue Sandshell Mold, Blumaroo Gnome-in-the-box, Blumaroo Play Set, Chuckles Punching Bag, Courgette Boat, Draik Spinning Top, Face Pulling Kiko Gnome Balloon, Farvin Gormball Action Figure, Feed the Skeith Game, Fire Dartboard, Grarrl Grabber, Grarrl Sock Puppet, Green Paper Glider, Grey Wocky Superball, Ice Blocks, Kacheek Spring Toy, Krawk Bubble Blaster, Kreludor Balloon, Kyrii Balloon Animal, Lutari Water Balloons, Magic Deck, Meridell Tartan Yo-Yo, Nedler Squeeze Toy, Ocean Crossing Flotsam Board Game, Orange Negg Goo, Plastic Sword, Poogle Marbles, Quiguki Knitting Set, Rainbow Doughnut Charm, Red Origami Gelert, Red Vinyl Wocky, Snot Kite, Split Paper Yo-Yo, Thyassa Gormball Action Figure, Uniocto Balloon, Yellow Mynci Puppet
r67 Altador Puzzle, Blue Vinyl Hissi, Blumaroo Bumarangy, Bucket-O-Goo, Bucket-O-Kyriis, Cabbage Doughnut Charm, Checkered Flag, Cloud Kite, Courgette Building Logs, Draik Puzzle, Eyrie Punching Bag, Fire Blocks, Garin Spinning Top, Grarrl Balloon Pet, Green Poogle Gnome Balloon, Kacheek Superball, Kiko Gnome-in-the-box, Krawkatron, Medium Sling Gun, Morph-hog Toy, Neocola Balloon, Ogrin Sock Puppet, Pink Flotsam Pull Toy, Pink Sandcastle Mold, Poogle Racing Game, Potato Yo-Yo, Purple Negg Goo, Quiguki Volleyball, Red Paper Airplane, Skeith Marbles, Sloth Dartboard, Starry Paper Yo-Yo, Tencals Balloon, Vaeolus Pull Along Toy, Vanishing Dubloon, Zargrold Gormball Action Figure
r68 Aisha Board Game, Altador Ship Model, Black Blocks, Broken Mirror Charm, Chokato Kite, Chomby Gnome Collectable Charm,Count von Roo Bouncy Ball, Courgette Pull Along, Disco Paper Yo-Yo, Faerie Kyrii Kite, Flotsam Squirter, Hannah Balloon, Kougra Gnome-in-the-box, Krawk Pirate Ship, Kyrii Puzzle, Lil Miss Grarrl, Lupe Punching Bag, Magic Hanky, Miniature Sandbox, Mynci Superball, Neopia Balloon, Nose Picking Mynci Gnome Balloon, Orange Origami Gallion, Poogle Spinning Top, Purple Sand Rake, Quiggle Whistle, Quiguki Frenzy, Red Korbat Keyring, Red Negg Goo, Scorchio Sock Puppet, Skeith Water Balloons, Small Sling Gun, Turmac Roll Yo-Yo, Twisted Doughnut Charm, Vaeolus Water Squeeze Toy, Wocky Dartboard, Yellow Paper Airplane, Yellow Vinyl JubJub
r69 Krawk Clacker, Rainbow Elephante Toy, Snapping Jetsam Bath Toy, Starry Box Kite