NeopetsGuides is your one-stop site for all guides related to Neopets! Guides on neopets cheats, neopets programs, neopets games, neopets avatars, neopets battledome, and much more!
There are plenty of sites nowadays that offer you Neopets Guides and Neopets Help such as Jellyneo, TheDailyNeopets, Sunnyneo, etc. Alongside these fantastic sites, our new site NeopetsGuides has emerged! We only have one goal in mind, and that is to offer our combined twelve years of experience on Neopets to you, in one convenient website. We have a vast knowledge of everything neopets, and over the next couple of week we will be conveying this information in the form of numerous Neopets Guides! If you have any suggestions for new guides that you'd like to see appear on NeopetsGuides, just shoot us an email and we'll be glad to write the guide.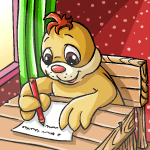 Whether your a newcomer to Neopets, or an already established Neopets player, everyone needs guides for their individual reasons. You may need a guide to get that shiny new neopets avatar you've always tried forever for, or whether you need a neopets guide on how to complete that long boring game called Neoquest, or even if you just need some neopets help regarding account age perks, NeopetsGuides has you covered! We have all sorts of Neopets Guides covering every aspect of the site from neopets games, to neopets cheats, to neopets freebies, to neopets accounts, and etc.
There are several websites online that offer Neopets guides and related information. There are Neopets guides available for both beginners and experienced Neopets players. When first starting out, Neopets can be somewhat overwhelming as there are a lot of details and aspects to the game. The key is to find a good guide online and learn as much as possible. Neopets forums are another great place to get info on the most recent Neopets news and to ask for advice on any aspect of the game.
Neopets guides go into various details about the game including getting more neopoints, items, mini-games, pets and more. A popular topic of Neopets guides is how to get more neopoints. One way to get neopoints is by playing more games. Product sponsored games on Neopets generally give more points. There are over 1,000 games to choose from so there are plenty of options for getting neopoints. There are also easier games to start with, and product sponsored games are also easier to play. The games on Neopets have ratings so that you can know how difficult they are. The more difficult games require more skill and should be tried once a player has more experience with the game. There are also game guides that go over the Neopets games in detail and help players learn them.
Restocking is another way to get neopoints and this technique is used by people who are familiar with running their shop. There are detailed Neopets guides online that describe restocking and how to effectively earn more neopoints with restocking. Restocking is basically buying items at a lower price from Neopets or from other members and selling them at a higher price in your own shop. There are several different options available to find items including auctions and the trading post.
Well that sums up our introduction, we hope you find what you are seeking on neopets on our site! If you need any other neopets help, don't hesitate to contact us and we'll be pleased to answer any and all questions!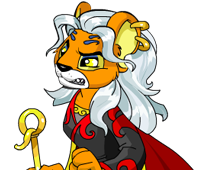 -NG Management.